Financial Flow for Accounting offices
Digitalize your customers' financial data flow
Financial Flow is a platform that offers a wide range of applications to support your customers. In addition to electronic purchase, sales, and expense invoices, you increase your industry-specific offering and provide you with analyzed information to support your and your customers' decision-making.
With the Financial Flow platform, you get a comprehensive financial tool package integrated with the accounting software you and your accountant use. You are supported by Financial Flow's customer service and success manager, looking for the best solutions for your situation according to a roadmap designed together.
Contact us when you want to increase the value of your client accounts and ease the workload of your accountants.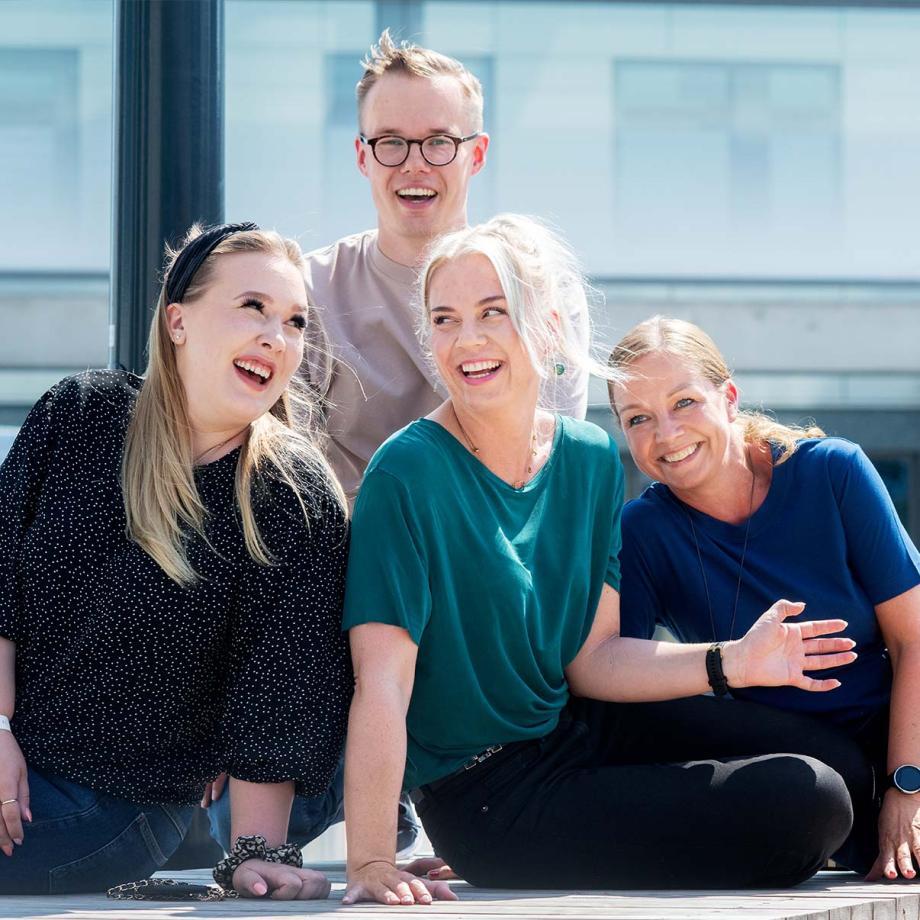 Financial Flow integrates the end-user and accountant tools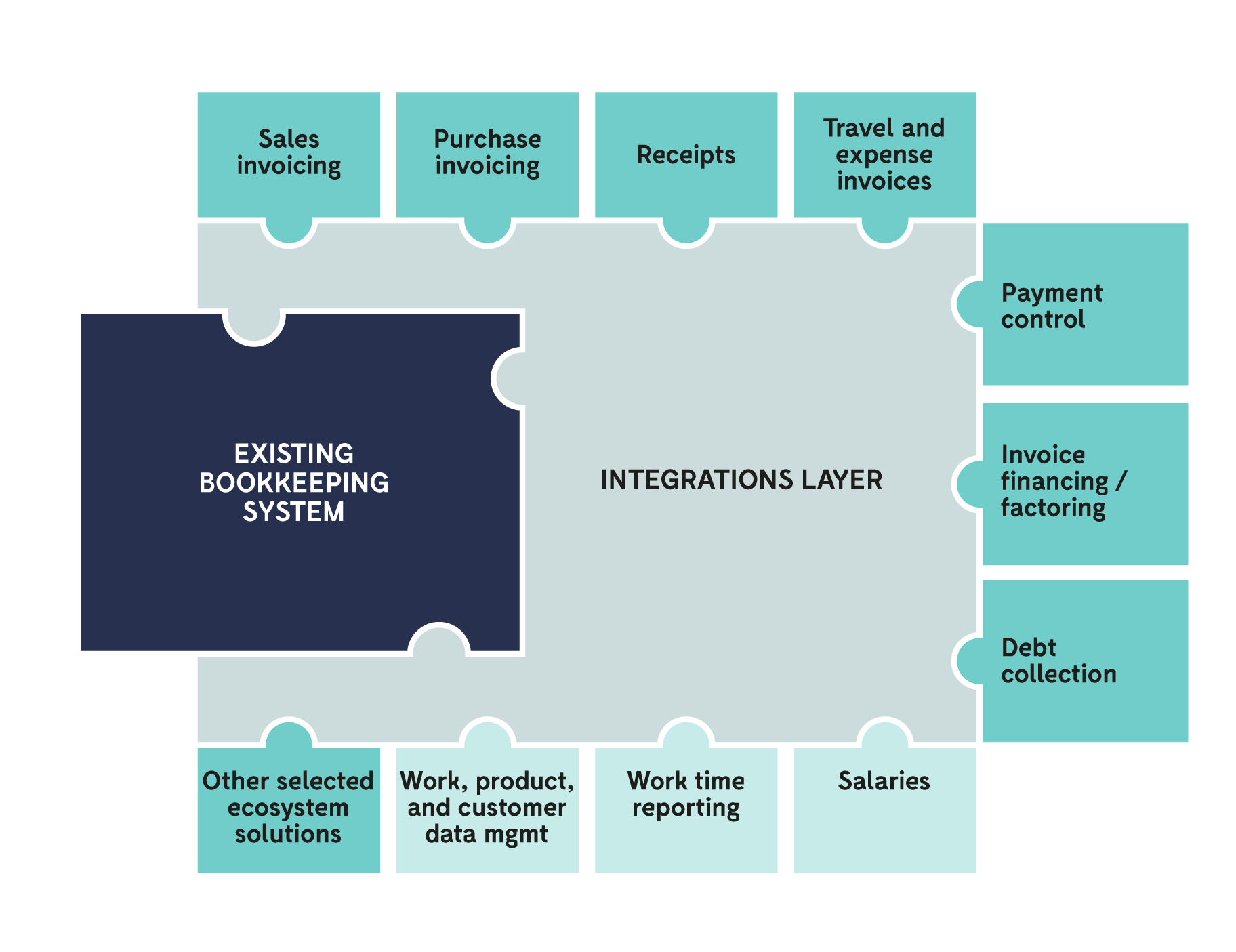 What are your benefits?
Take benefit of our comprehensive solution ecosystem
Easily integrate with your existing accounting software
Reduce accountant manual task load
A system that scales with your business
Financial Flow example: The value of time savings for the accounting firm
The sample accounting firm has 5 accountants and 80 clients. The cost of one working hour for an accounting firm is € 40, and the processing time for one document is 2.5 minutes.
The accounting firm offers Financial Flow service packages, the use of which is distributed among the customer base as follows:
50% Basic
30% Pro
20% Premium
The average number of customer accounting documents is:
50 travel and expense invoices / customer / month
50 sales invoices / customer / month
50 receipts / customer / month
The savings of the accounting firm in the example are 3,800 euros per month.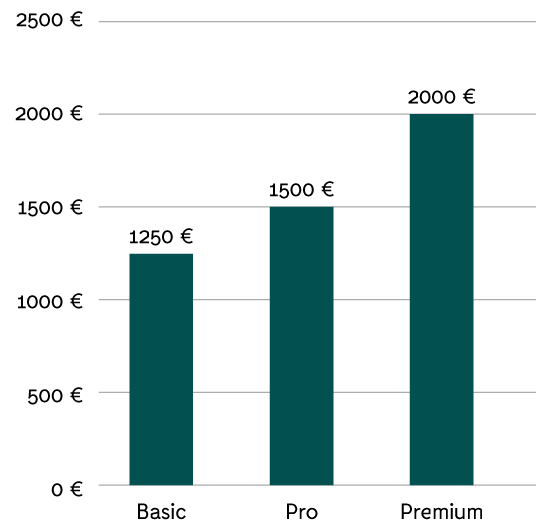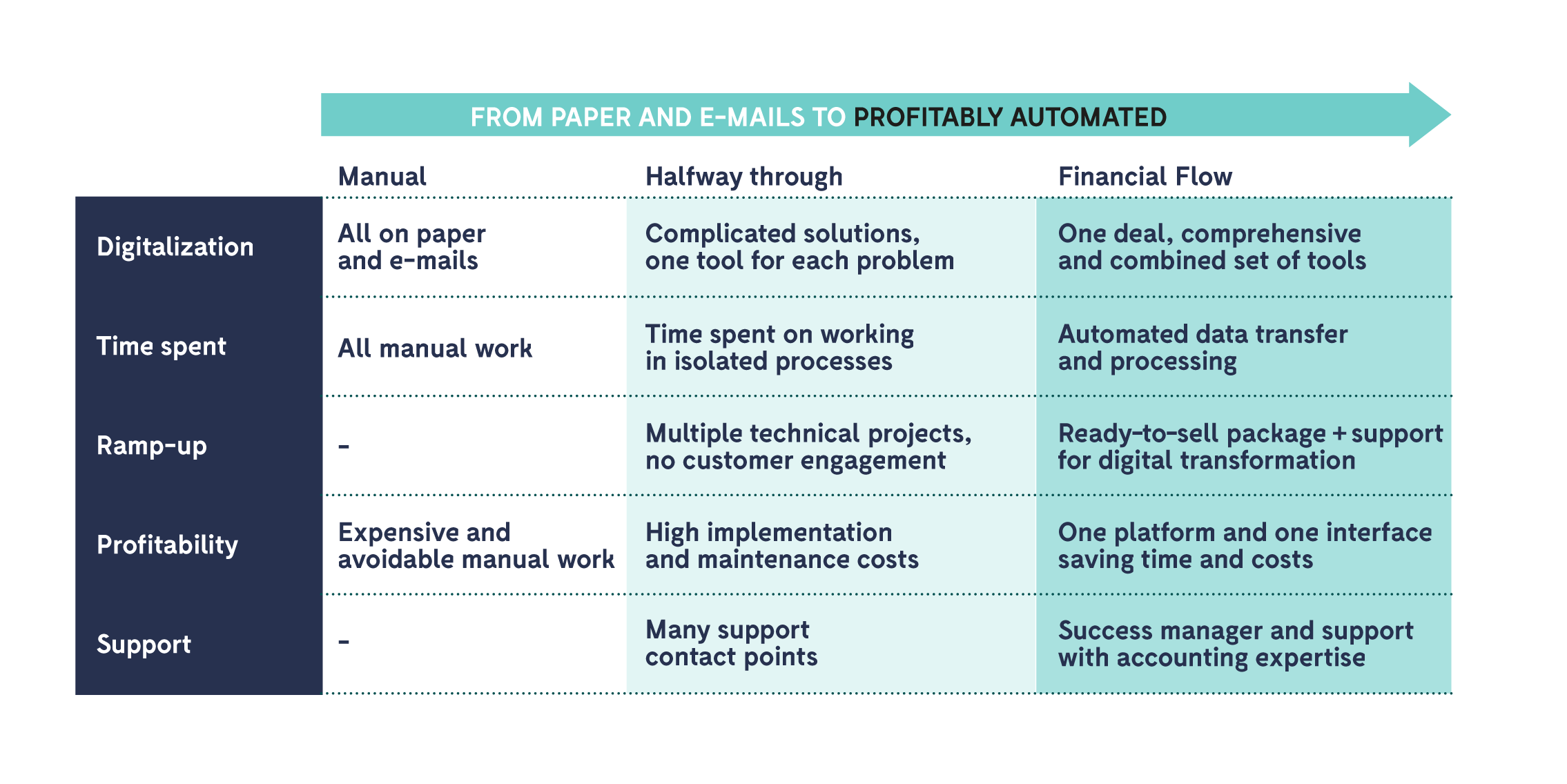 Deploy Financial Flow to your customers with our support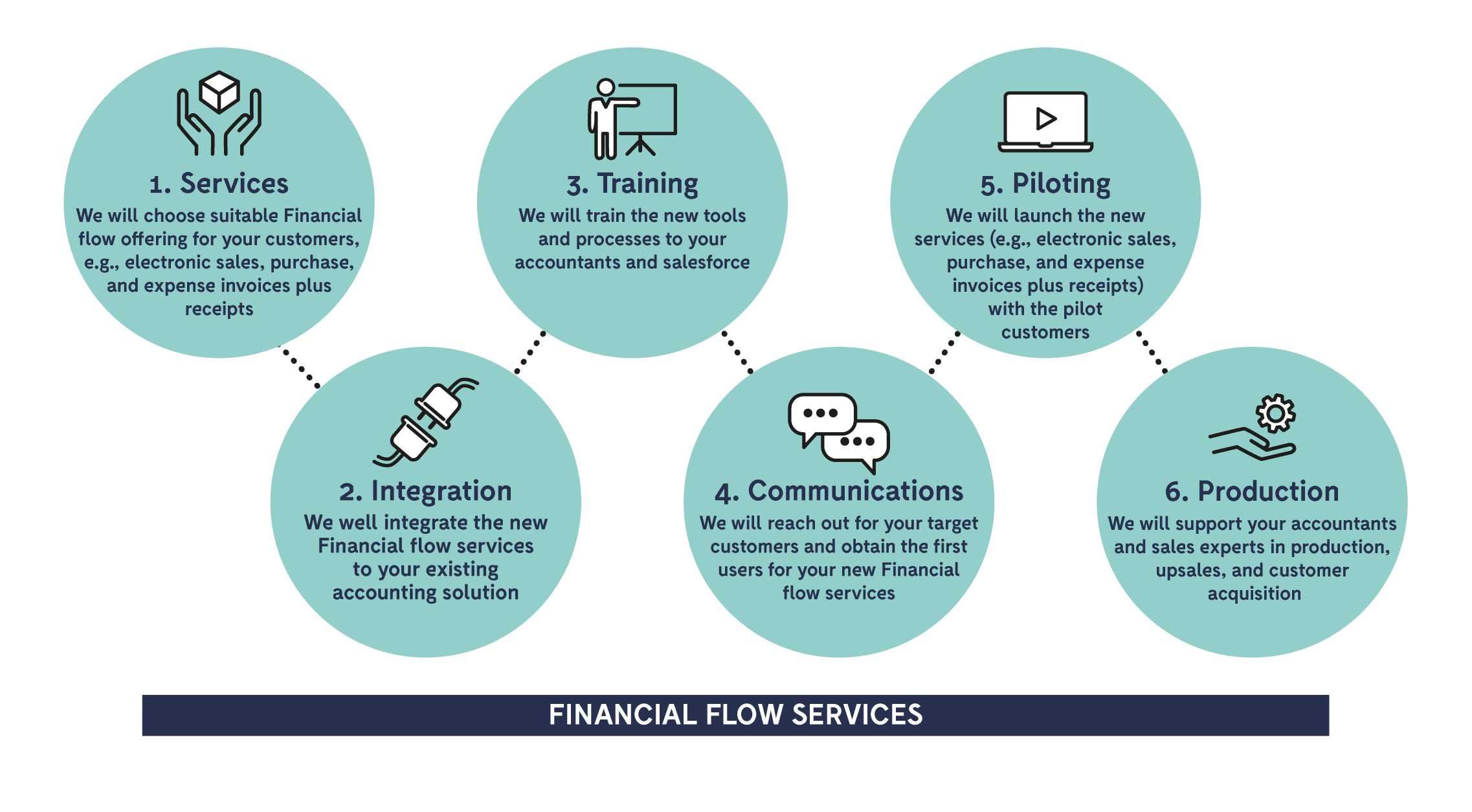 Success Manager supports your growth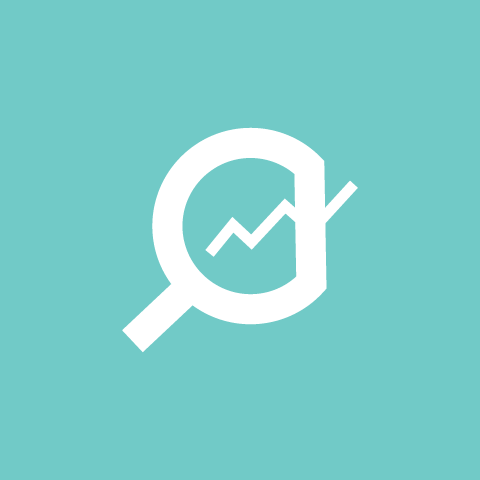 Develop your business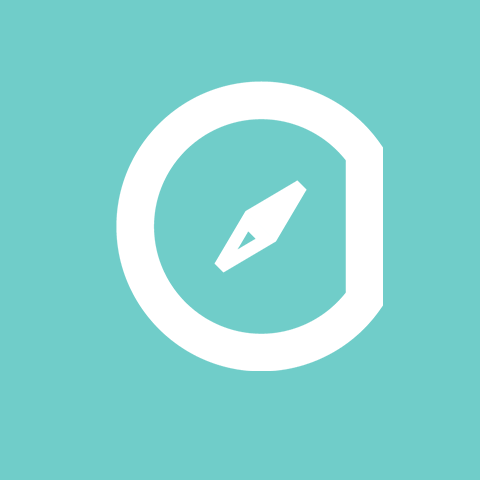 Roadmap your tech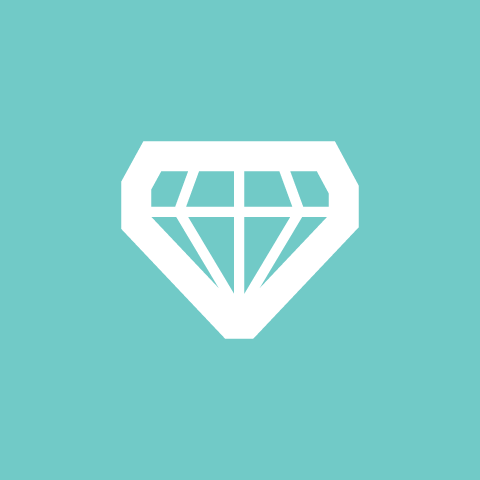 Nurture your key accounts