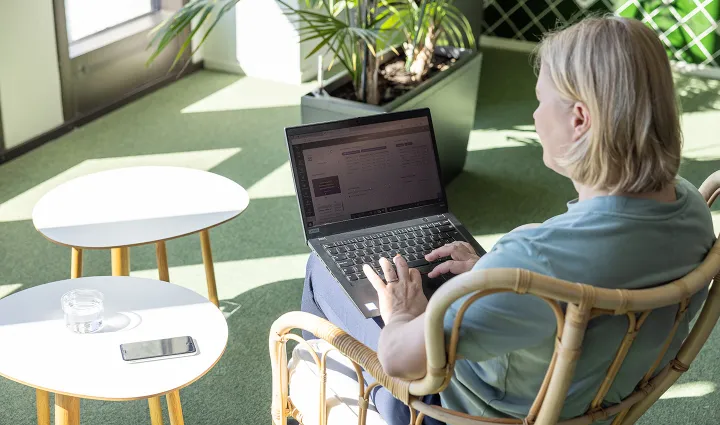 Over 249 employees - time to report actual payment terms in Sweden
Large companies must report payment terms - new Swedish law for reporting payment times.
There is a new Swedish law on reporting payment terms, and the first reporting is approaching. It should be done no later than September 30, 2023. This means that companies with more than 249 employees must report their terms of payment to the Swedish Companies Registration Office every year. The information to be reported applies to the payment period when purchasing services and goods from Swedish companies that are smaller than themselves. The information will be made public and available to anyone who wishes to access it.
What does the Act on Reporting Payment Times mean?
The law was created to break the trend towards increasingly longer payment times and to provide good conditions for smaller companies in Sweden, so that they can grow and develop. The law affects companies in Sweden with more than 249 employees, which is approximately 1,500 companies, whom buy goods and services from companies operating in Sweden that are smaller than themselves (fewer than 250 employees).
Information to be reported;
average agreed payment terms (the payment terms specified on the invoice or the payment terms agreed between the parties) 

average actual payment time (the time it takes from when an invoice is sent until you get paid)

percentage of invoices paid after the agreed payment time'
The information must be reported separately for companies with;
0-9 employees,
10-49 employees 
50-249 employees
Three months to report the payment terms
The reporting must be done once a year and refer to invoices that have been paid from 1 July of the previous year up to and including on 30 June of the current year. The reporting should be done to the Swedish Companies Registration Office between July 1 and September 30. The data reported will be public and available to the public.
Reporting of the payment terms via e-service
The reporting should be done to Bolagsverket, in their e-service opening 1 July (in Swedish only). The last day for the reporting is September 30.
If the information is not received in time, the Swedish Companies Registration Office (Bolagsverket) has the option of ordering the company to pay a fine.
In the e-service you can;
download a file with companies in the different sizes of employees: 0-9, 10-49 och 50-249
get information n specific companies and their sizes
report payment terms and times
get access to statistics on payment times for companies subject to reporting obligations. The statistics will be updated every 24 hours and will be available to everyone without the need for a login. 
Need help with reporting of paymet terms?
Talk to your Accounting contat at Accountor. Are you not yet a customer pleas contact us and we will help you become one.
In need our our services? Please contact us already today