Instru's HR Director knew who to call when key personnel were needed
Niels Munting works as a People and Culture Director at Instru Optiikka. In his daily work, he takes care that the company's HR runs smoothly to ensure that the business goals are met. This includes making a variety of people-related business decisions at all levels of the company. Niels works closely with personnel in Finland and in Estonia. In this article he tells us how he has utilized Accountor's HR services and expertise.
Business-oriented HR professional is always ready for transformation – and knows when help is needed
Throughout his career, Niels Munting has focused on people, change and transformation. Lately, he has been focusing on digital transformation. "You will always find me in a role where things are changing", he sums his career and describes himself as a business-driven HR director: "My role is always directly related to business challenges. I am very much a business-minded person with a high interest in people." Munting started his current position as HR Director in Instru Optiikka in 2020.
"I get my energy from working with engaged people and great brands."
Throughout his career Niels Munting's interest have been in people, business and marketing. Munting worked previously in different industries, with a long career in the car industry with Audi and Volkswagen, to name a few and now works with the well-known brands of Instru.
"I take it as a challenge to connect the brand positing directly with customer experience. And as all my colleagues know, customer satisfaction is driven by our employees. If our colleagues are engaged, they will take the lead and serve our customers best, both online and in our stores", Munting explains.
The People and Culture department at Instru Optiikka is changing it's way-of-working and adapting to changing demands from customers and employees.
"We are simplifying our processes, digitizing work-streams and act as a true business partner towards our employees."
Interim HR service gives flexibility in changing situations
Accountor and Instru Optiikka have a long history together. Accountor has provided services from research to legal advisory and recruitment assignments during the past years. Nowadays, also Mepco HR-system is used at Instru to run day-to-day HR operations efficiently.
In 2021, when Niels Munting had worked for Instru less than a year, he heard about upcoming changes in the company personnel. Two people decided to take next steps in their career and left the HR department at a critical time from February to April 2021. The experienced HR Director knew who to call. Munting called Accountor´s Account Director Satu Lindholm and enquired about a temporary senior HR manager.
"I called Accountor and asked them to send me a highly skilled and experienced HR manager. The main goal was to get our HR department run smoothly without having significant business interruptions between the time of departure of the two previous employees and the new workers' hiring process", Munting describes his business need at the time.
Accountor came to help and after candidate interviews the right person for Instru's situation was found quickly. Niels Munting tells us that the selected person matched his requirements extremely well and the daily operations allowed to run smoothly.
"Accountor provides smart experts to do temporary coverage for, for example, sick-leave or other acute situations."
Accountor met high expectations and was ready to deliver when needed
When selecting new business partners Niels Munting looks for reliability, flexibility, trustworthiness, and the ability to deliver high quality. Accountor fully met his expectations. "Therefore, Accountor and Instru are such a good match", he says. Niels Munting finds Accountor as a reliable HR partner as had his predecessors in Instru done earlier.
"I have excellent working relationship with both Account Director Satu and our interim HR manager Katarina Haga preferred business-partner so to speak", Munting comments.
"What I liked especially was that Katarina was able to delegate my questions toward any specific experts in Accountor if I had any questions beyond her core competence. She actively connected me with other experts in Accountor when needed", Niels Munting clarifies and continues: "One of Accountor's strengths is the fact that the company has versatile services and highly skilled professionals." 
"I needed an experienced HR manager with knowledge of well-being, employment, payroll, employee experience and systems – more or less with everything, which you don't get normally in one person. That is why I chose Accountor as they have convenient network of highly skilled HR professionals."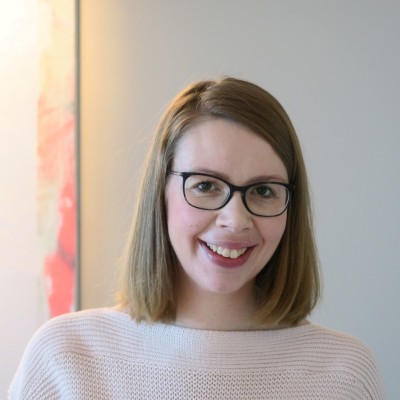 "Katarina is a self-starter, she truly is a very experienced HR manager" Niels acclaims and goes on: "She has a problem-solving mindset, she has a "can-do mentality", and she has a broad experience and knowledge."
"My assignment at Instru was inspiring as our co-operation with Niels was based on trust, openness, action and yet with a humoristic twist. I especially appreciated the fact that the company sees the value in developing new ways of working and investing in their people", comments Accountor's Senior HR Consultant Katarina Haga.
Being Dutch Munting values the honesty and straightforwardness of the Finns: "Katarina was pretty direct with me. This was important for me as she gave me valuable feedback when needed. And, important for me as well, it was fun to work with her!"
Adapting to changing environment
As most of the organizations during Covid-19 times, Instru had to quickly adapt it's way of working. Instru decided in April 2020 to close their store network to secure the safety of its employees and customers. Munting says: "After weeks of closure, the store network thereafter opened gradually with having safety measures in place for customers and employees. Our priority is to secure a safe working environment for our employees, secure safety measures for our customers so they feel welcome in our stores and follow our governmental recommendations. Looking into the future will also bring new ways of working for our office colleagues, which will turn into a hybrid-working mode."
To be able to take the new situation under control, Instru focuses on personal development and managerial skills development of their employees.
"One of the priorities of the company is to offer all employees development opportunities'" Munting says. For this reason, Instru just launched Instru Akatemia for all their employees, from opticians, optometrists, sales personnel to office colleagues. The academy is, in essence, a comprehensive training structure focused on well-being, personal- and professional development. The Instru Akatemia will offer, for instance, courses about well-being, product knowledge, communication and managerial skills. "We want to invest in our people as without them we would not be able to bring the best results for our clients now and in the future" HR Director Munting sums up.
Instru Optiikka Ltd
Instru Optiikka Ltd is the market leader in the optical retail industry in Finland and Estonia. The company is part of GrandVision group, the leading optical retailer globally having retailers in 44 countries. In Finland, the business operates with Instrumentarium, Keops and Nissen brands, while in Estonia, they have Instrumentarium in their brand catalogue. Instru Optiikka Ltd has an extensive sales point network in Finland and Estonia. They have more than 100 years of experience in optician services.
Interested about our services? Contact me!
Read more about our clients