Setting up a limited company in Finland - All the essential information in one place
1. When is it sensible to set up a limited company?
When your company has more than one shareholder at the start-up stage or later it makes sense to set up a limited company - rather than another type of company. From a risk point of view, a limited company is also different from, for example, a proprietorship. In a proprietorship, the entrepreneur is personally liable for the debts of the company. In a limited company, there is no such liability. Nowadays, it is also relatively easy to set up a limited liability company, as the minimum share capital requirement has been left out.
You can also utilise our fixed-price "Setting up a limited company" -service, where our lawyer will advise you on the questions related to setting up a company and will help you with pre-arranged practical steps!

If you have a proprietorship that you would like to change into a limited company, we recommend you read our article:

When is it profitable to turn a proprietorship into a limited company?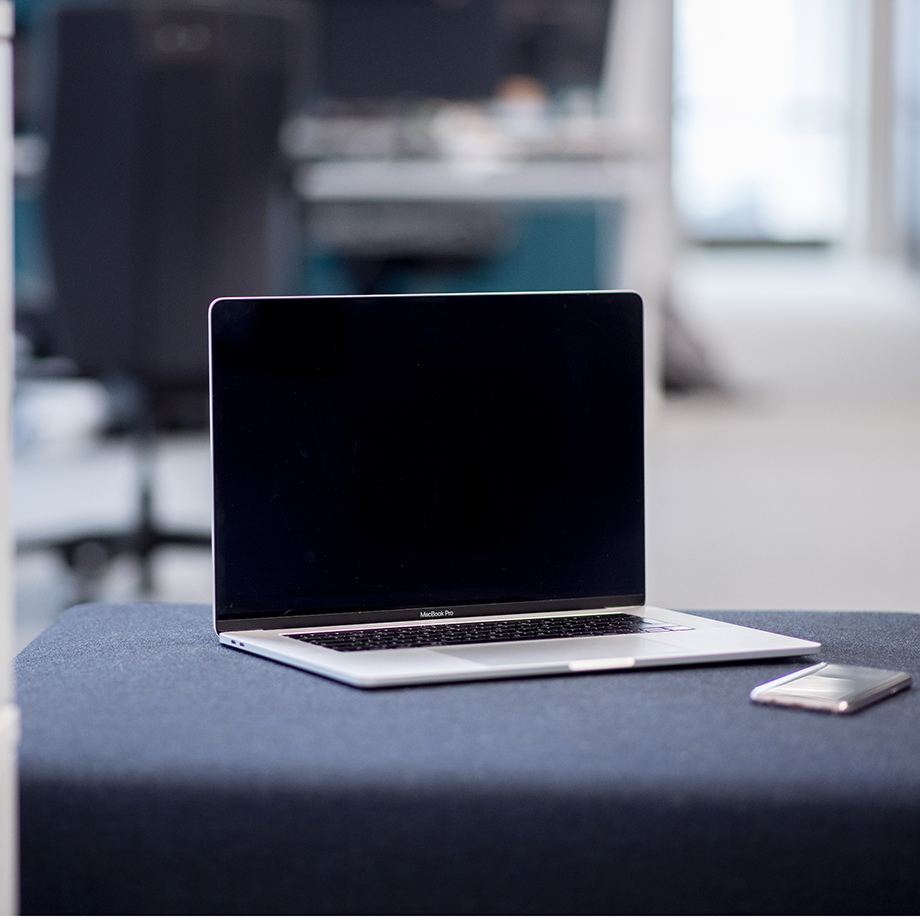 2. What is often overlooked when setting up a limited company?
The first accounting period of a limited company can be between 6 and 18 months, which differentiates from the normal 12 months. It is advisable to adopt a different accounting period if the company is being formed in the autumn, for example. In this case, the company does not have to balance the accounts and tax returns for a short period of only a few months. It is also possible for a limited company to choose between an annual, quarterly, or monthly VAT accounting period. The length of the period can affect, for example, the company's cash management.
Before you choose a VAT period for your company, we recommend you read our article: VAT - Frequently asked questions in Finland
3. Business plan for a limited company
The business plan acts as a compass, a script, a recipe, and a pilot for your company and helps you to get funding, such as the Start-up grant from the Employment and Economic Development Office or the Business Development Aid from the Centre for Economic Development, Transport and the Environment.
However, the business plan is primarily for you. It will help you anticipate your future activities and avoid any stumbling blocks that may appear unexpectedly without a plan.
A business plan usually describes at least the following elements:
Product or service

Market situation and competitors

Your own and your company's strengths and weaknesses

Customers

Financing and budgeting

Practical steps
You can easily find help with drawing up a business plan for example on the website of the Enterprise Agencies.
4. Name of the company and line of business
You must have a company name for the documents of incorporation and the start-up notification. There are no official guidelines for the name, except that a company with the same name cannot already exist. You can check the names in advance at the PRH's name checking service. A good guideline for a business name is that it should in some way describe your activity, your sector, or the value you want to bring to your customers. When choosing a name, you should also consider how widely the business name is used.
Once you have filed the start-up notification, the Trade Register will check whether there are any restraints to the name. So don't print your company name on, for example, advertising signs until the name has been approved by the Trade Register. 
It is also important to define your company's line of business. The line of business defines the business activity of the entrepreneur. A well-drafted line of business clearly indicates the sector in which the business operates or plans to operate.
5. Start-up notification
This is the most unpleasant part of setting up a business for most new entrepreneurs. However, clear instructions will help you get through it.
Once you have chosen a limited company as your company form, it is time to make the start-up notification of a limited company on a joint online service provided by the National Board of Patents and Registration and the Tax Administration, on the website of the YTJ.
The company is basically founded once the start-up notification form has been completed and submitted.
The memorandum and articles of association are drawn up as part of the start-up notification.
The memorandum agrees on the matters required by the Companies Act, such as:
Who will become shareholders in the company to be formed?

How many shares there are in the company as a whole?

What is the price of the shares?

How many shares will be subscribed by each member?

Who are the persons in charge of the limited company? (As a minimum, a board member and a deputy board member should be elected) 


 
The articles of association should include information on such matters as:
Company's line of business

The length of the accounting period (May also be mentioned in the memorandum)

Municipality of domicile in Finland
After the start-up notification, the company will be given a company registration number and a company bank account can be opened, and the company can formally act as a party to a contract. Normally, within a few weeks of the start-up notification, the company is registered with the Trade Register, after which the company can register for VAT and prepayment. However, at the time of writing, it takes a couple of months to register a new company in the Trade Register. You can always find up-to-date information on this on the PRH website.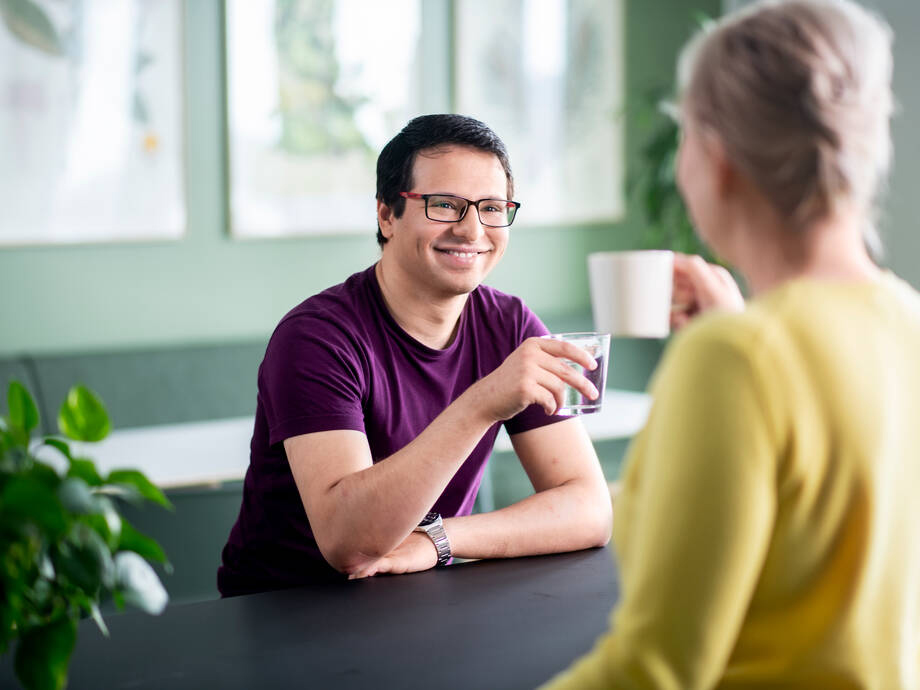 6. Take care of your company's licensing
Many industries do not require any special licences, but there are some sectors where you cannot run a business without certain official permits. Examples of licensed businesses include grocery stores, restaurants, cafes, social services, car repair shops as well as beauty and health businesses.
You can also use the Suomi.fi's Company's permits survey to find out which licences your company needs need.
For help with all aspects of setting up a business, you can always contact the Enterprise Finland telephone service or your local Enterprise Agency.
7. Apply for Start-up Grant or Development Aid
Start-up Grant
The Start-up Grant is a start-up allowance for entrepreneurs granted by the Employment and Economic Development Office, which guarantees the entrepreneur's livelihood for the time it is estimated to start and establish the business - up to a maximum of 12 months. So starting a business does not just require equity capital, you can get financial help from the very beginning. Start-up Grant is available to new entrepreneurs who meet certain criteria.
Development Aid
The Centre for Economic Development, Transport and the Environment's Business Development Aid supports the overall development of your business and creates better conditions for it. Development grants are available for SME development measures and investments when a company is starting up, wants to make a significant investment in modernisation, or is seeking to grow. The aid is available to companies that meet certain criteria.
8. Organising of the company's activities
Once you are at this point in the process of setting up your business and have got your company registration number, all the permits, and incorporation paperwork out of the way, it is time to get down to business.
As we mentioned earlier, every rookie entrepreneur and entrepreneurial team is different - and so is this stage. For some, the obligatory bureaucracy is just another step in continuing what they've been doing with existing clients, while for others, acquiring and pursuing their first clients starts here.
There are a few practical things to think through as early as possible when organising your business. By thinking through certain routines right from the start, you will find the tools you need to get your daily life running smoothly. This will help you make the best use of your precious time - the better tools and effective routines you have, the more time you have for productive work - serving your customers.
Consider practices and tools such as the following:
How do you sell?  

Cash sales,

Invoicing,

e-business,

or something else?
Depending on the nature of your business, sales can be made either in a bricks-and-mortar store through cash sales, online or by invoice - or a combination of these. When choosing a sales tool, it's a good idea to consider the whole sales process - how you can manage the whole pipeline from the first contact with the customer, through sales, to accounting. There are many options - one good way is to ask other entrepreneurs in the industry what to consider and what solutions others recommend.
9. Accounting for the company
Consider whether you have the resources to do the accounting yourself, or whether you need help.
Make an early decision on whether you will do the accounting
...
By yourself?

With the help of a family member or other relative?

With the help of an accountant?
If you are not familiar with accounting, it is a good idea to have it done by a professional to avoid mistakes.
There are two main reasons why companies often outsource their accounting
:
To save time 

To ensure that the accounting is done correctly
Choosing an accountant is one of the main concerns of rookie entrepreneurs. There is no right or wrong answer as to where to find the best accountant for the job. A good starting point is to think about what is important to you. Personal service, price and the accountant's pricing, location, industry expertise, electronic tools, and how the accountant operates are some of the things where accountants and accounting firms can differ a lot.
10. Go for it!
A tip from many experienced entrepreneurs for those starting out is: Go for it!
The most important thing at the start of a business is to get up and running, so in practice getting sales and your first customers. You learn by doing, and it's worth asking for tips from more experienced entrepreneurs. Entrepreneurial freedom is also the freedom to change your business as you gain experience!
A good rule of thumb right from the start is to start with clear productisation, such as giving your product or service a name, a price, and a description of its contents. With these three basic pillars, you will already go a long way in getting started with sales and marketing.
Guides for rookie entrepreneurs on sales, marketing, customer relationship management, and financial management are available from the Enterprise Agencies, Finnish Entrepreneurs, and various service providers. Starting a business is simply easier when you have access to tips based on the experience of professionals.
So, remember you can always get help to get started - you are not alone, and you are not the first to start an entrepreneurial venture with a head full of questions. Turn to the people you trust for answers to your questions. We also strongly recommend networking with other entrepreneurs! For inspiration and peer support, read entrepreneurial stories, which include experiences of other entrepreneurs and practical tips for new entrepreneurs.
Find out more about our services
Are you interested in starting a company? Leave us a contact request and let's see how we can help you out!
Check out our recent articles