Leader: lead the work community of the future – also remember to take support for your leadership
As hybrid work is here to stay, it's pointless for a leader to long for the past. The world changes, but the laws of humanity do not. Often the greatest act is to be present – and dare to admit that you need support.
A leader must keep up with the turmoil of constant changes and be able to lead their team in the right direction, not just adapt. When hybrid work is the new normal in many workplaces, it is pointless to long for all the people to be always at the workplace. I think it's time to move on and dare to lead the work community of the future.
The manager is for the people – even remotely
What kind of manager can cope with the growing demands of a complicated operating environment? I learned my own guideline to leadership already during my studies. At that time, it was emphasised that the most important task of a leader and manager is to help their team succeed. It still applies, even during hybrid work.
Today's leadership is a tough combination of various games. In the turmoil of constant changes, you need explosive speed for running a hundred metres and at the same time endurance for a marathon. You have to know how to manage things and understand people. To recognize the possibilities of new technology and harness even more effectively the potential of humanity as a resource, to be genuinely present and connect with people.
In addition to the accelerating pace of change, people also change when looking for meaningful work – and often do it remotely. As a leader, you have to think of new ways to create meaning, common goals, mode of operation, and cohesion. You also need to use your duty and right to lead correctly. I don't believe in making something compulsory. I believe in the story; when the team has an inspiring common goal and a reason to be a team, all the team members build genuinely hybrid work. The worst mistake is to forget a team member at their home alone.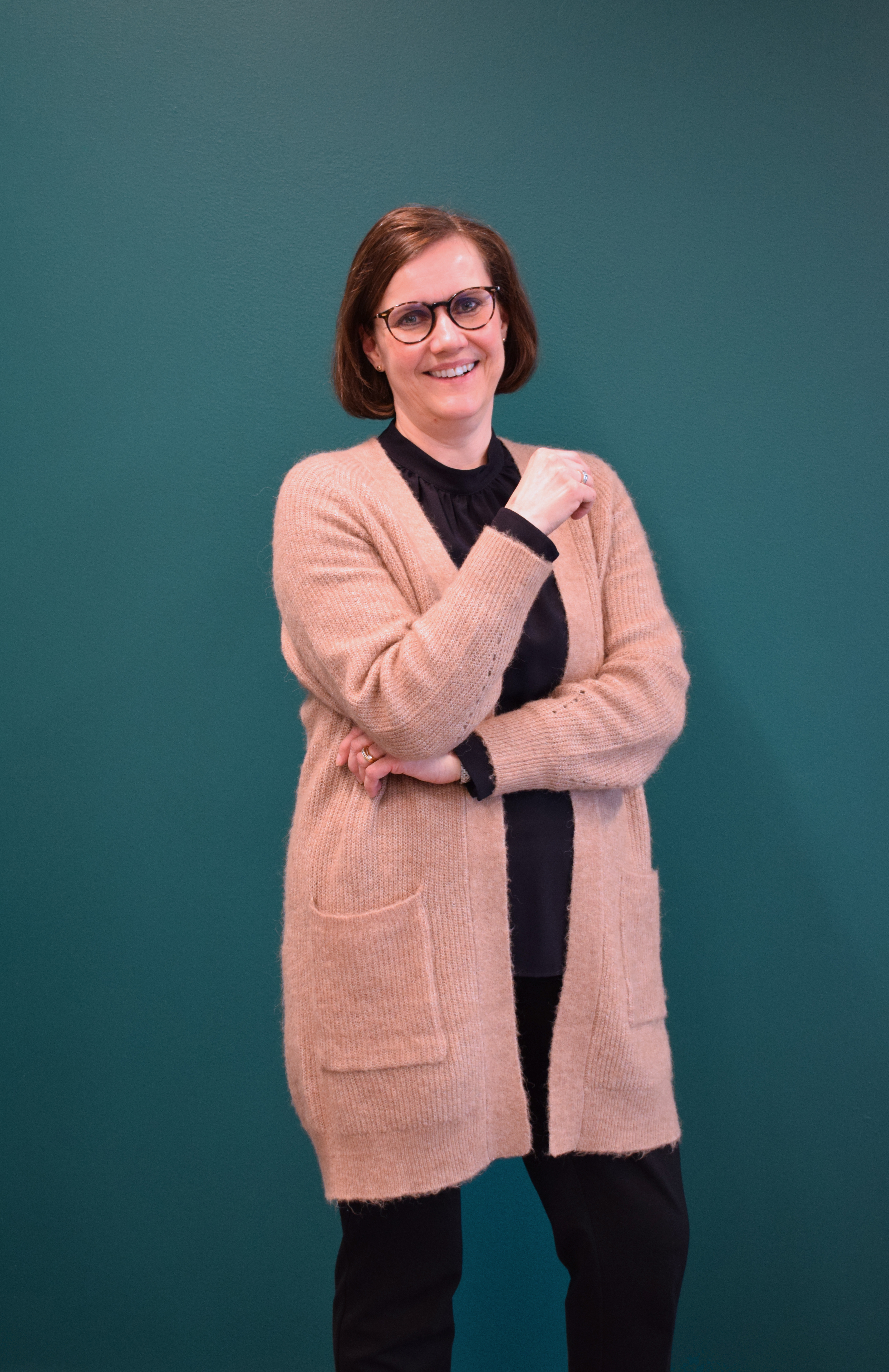 Self-organisation is not created automatically
Teams working in hybrid mode are not machines that can be automated to work as if by themselves. Self-organisation is created by leadership that is present in everyday life in different ways. It is built with leadership that creates a framework for working, strengthens the team's internal leadership and ensures sufficient competence. Competence then leads to enthusiasm and success, as a result of which customer experience improves and the business grows.
Finding a balance between showing direction and giving space is central to the implementation of leadership's main task. In order to show direction, you have to know your stuff and dare to stand behind your vision. Giving space, on the other hand, requires an understanding of diversity and trust.
In order to succeed, the leader must know themself, believe in their own work and remember the old wisdoms. They hold their ground even as the world changes.
Hybrid work requires clarity and drive
The complex operating environment of hybrid work requires common rules and clear operating principles. Clarity is the cornerstone of showing direction that creates the basis for positive drive. Clarity builds trust and reduces energy-eating uncertainty, leaving room for enthusiasm and success. Clarity also means clear tools and schedules.
A leader does not have to be reachable all the time in hybrid work – as they were not before – as long as the rules are clear. At Accountor, we use the manager's annual clock to help you to manage your schedule and lead yourself. This helps to be genuinely present for people in encounters, both 'live' and remotely, and on the other hand to also focus on matters. When there is clarity about how the work is done, supported, guided, monitored and managed, it is safe for people to grow and develop in the work community.
In addition to hybrid work, the biggest changes compared to earlier are the accelerating pace of change, the uncertainty around us, increasingly diverse digitalization, and the reforming ways of working. As a leader, it is essential to understand how to harness new things into opportunities. When you have strong roots and recognise the need for the change, you can create something new with people.
Dare to take support for leadership
In the crossfire of today's demands, many leaders feel lonely. We leaders need support as much as anyone else.
By sharing leadership within the team and utilizing the valuable professional expertise of HR, financial and legal experts, the leader can lighten their burden. Sharing things helps to cope and leaves room for the basic task of management, that is, supporting people's success. The HR and finance experts are also good sparring partners when it comes to adopting new, data-based management tools. They have developed enormously in recent years, and when used correctly, they make busy working life much easier.
We Accountorians have a lot of experience in supporting leaders. We help by coaching teams, assisting with recruitment, developing financial and HR functions, and supporting everyday financial and HR work as part of companies' own organisations.
"A leader must dare to admit that leadership requires never-ending learning about things and people."
Leadership is a journey that never ends. The leader must dare to admit that it requires never-ending learning about things and people. Most recently, I have learned to open my eyes to my beliefs and ways of acting shaped by my experiences and personal history in the light of neuroscience in an 'Include' training offered to all Accountorians.
In the midst of learning new things and continuous development, I keep my feet on the ground by reminding myself of my three basic theses, which I want to share with you as well. They go like this:
Create clarity and drive.

Know yourself, know your stuff and guide people to be self-organised.

Be genuinely present, show that you care and trust.
Let's develop together, cherishing old wisdoms!