Sustainability at Accountor Group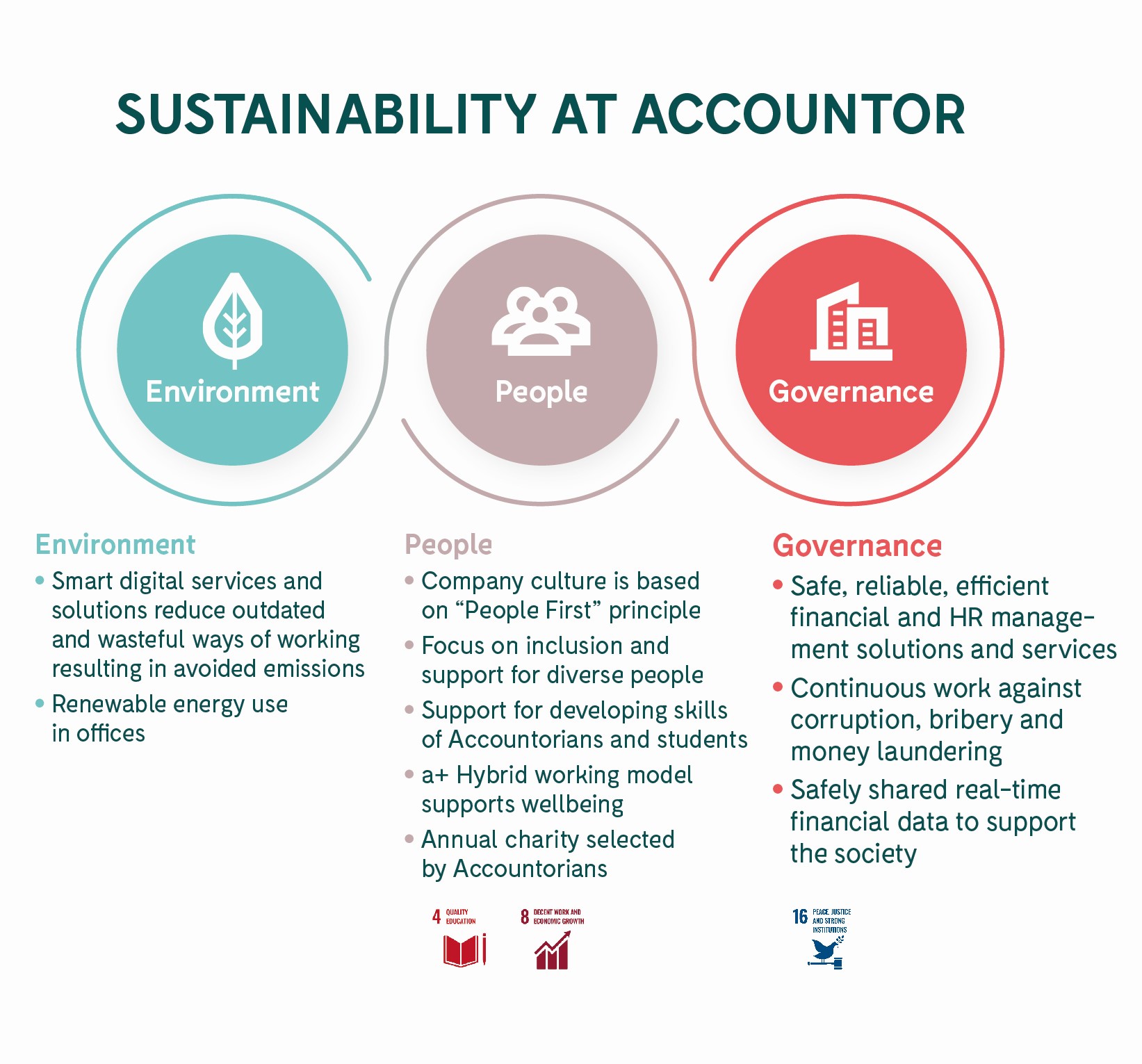 We are accountable
We are Accountorians and the name Accountor comes from the English word accountability. Therefore, an Accountorian is a responsible person you can trust and who is willing to accept responsibility for their actions.
Working in a sustainable manner is the core of our business. At Accountor, sustainability primarily means confidentiality, secure handling of information, ethical operations, and putting our people first.
"Accountor's values – respect, trust, courage and future – guide our operation. Our sustainability stems from the trust our customers grant us when they authorise us to handle their confidential material. Sustainability is therefore an integral part of our daily operations, and we take it very seriously. We also want to treat people and handle our business in a sustainable way – now and in the future," says Niklas Sonkin, our CEO.
We show our sustainability in different ways, please learn more.