- Accountor has fixed the time limit for us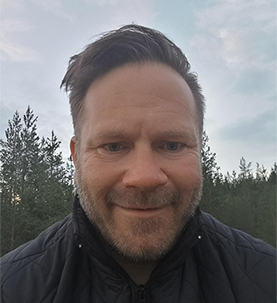 Opsis AS is a local company in Trysil that produces advertising and everything within signs and profiling. The busy company usually has more than enough to do, and then it is gold worth having an accountant helping them save time.
The CEO of Opsis AS, Steinar L. Eriksson, was recommended Accountor Trysil when they were to change their accountant in 2015.
With a good reputation, Accountor was a completely natural choice: "There was far too much time that agreed to sit with the accounts, and then Accountor was the rescue: We save a lot of time and money on using digital solutions, and at the same time we get good advice from them," Steinar says.
Less paperwork gives more time to running the company
From having to sit and open many envelopes a day and hand in invoices manually, Opsis now gets all the invoices straight into the system, finished scanned. Steinar still does a lot of the daily financial work itself, but now it goes away quickly: Payment of supplier invoices, production of invoices to customers and updating of the customer register is quickly eliminated in the accounting system Procountor. "Super-easy", as Steinar himself says. In this way he gets more time to contribute to the production in Opsis.
"Having Accountor as an accountant has probably saved me a 30% position. The accounts are under control, and I can run the company instead of sitting and handling paper. "
Good advice on financial decisions
In addition to saving time, the safety and the good advice from Accountor are good to have. Accountor takes care of the bookkeeping and reporting towards the authorities, but in addition they are an important advisor to Opsis. They provide advice on financial decisions, such as investments. They also take care to follow up the invoicing Opsis does themselves, and check that everything has been done correctly.
"Accountor is always available when I wonder about something. When we want to consult with them, they are easy to obtain, we get quick answers. And if they don't have the answer right away, it won't take long before they call us back with the solution. "
Another advantage of the collaboration with Accountor is that Opsis does not have to think about maintaining the systems. "It's a great advantage for us to outsource the systems, so we don't have to risk the risk of a break-in, power outage or anything else. We log in every day and everything is in place. Without having to worry about backups or new licenses. Everything works by itself simply, it ensures Accountor. "
How to summarize Steinar's collaboration with Accountor Trysil: "It works 100%. I don't know how it could be, to be honest. Accountor has fixed the time limit for us. "