Career with Accountor's Financial Management Software
Who we are
We help our customers succeed in their business every day. We offer the best digital solutions for electronic financial management: our products include the Procountor product family, Ecom, which specializes in the construction and HVAC industry, receipt and travel invoicing software eTasku, invoicing software Isolta, and online invoicing operator Apix. Customers trust us in data secure and responsible operations, which we take pride in maintaining.
Our work is of great importance to the daily lives of thousands of people - from local small entrepreneurs to larger companies. Our software helps more than 120,000 small and medium-sized companies and more than 1,400 accounting firms manage their business every day. We trust in innovation, our professionalism and our team: we already have around 400 enthusiastic and development-seeking experts.
Our team and culture
Great teams grow from respect and trust
Trust is very important to us, as is every person's right to be their own unique self. We value all kinds of life paths and want to create appreciation and trust around us - both in the workplace and with customers
An open attitude to learning and experimenting
Experimenting, learning, making mistakes and succeeding together are the cornerstones of our culture. Our product portfolio is extensive and constantly evolving, which offers opportunities for learning new, development and professional growth. We value openness and transparency, but above all - honesty.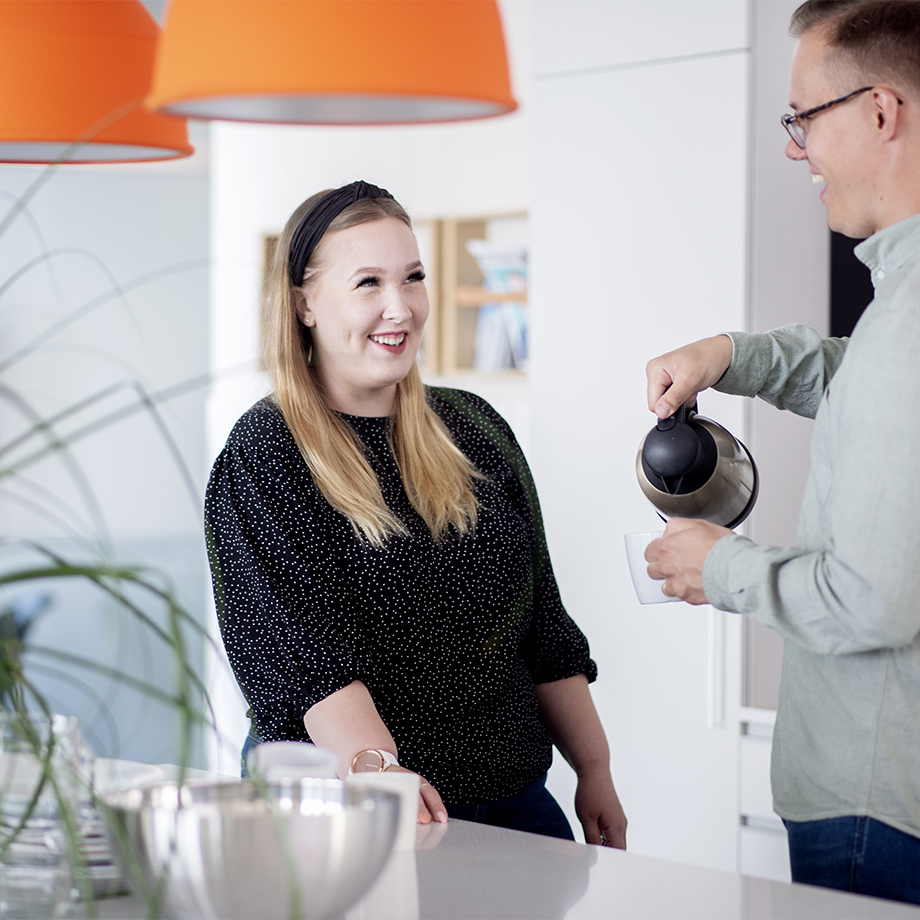 Space and freedom for growth
We know that new ideas require an open mind and the right environment - that's why we focus on providing our people with freedom and the best tools. We enjoy a relaxed atmosphere and want to ensure that there is a healthy balance between work and leisure.
Our benefits include:
We support our teams by listening, coaching and offering versatile benefits. 
Incentive bonus system

Support from your supervisor – regular one-on-one conversations will help your supervisor be in the best position to help you when you need it

Annual personal budget for professional development

Flexible working hours and the possibility of remote work

Comprehensive occupational health care

Lunch and leisure benefits