How to Motivate Your Staff Under Wartime Conditions
A year ago, our Head of Finance, Yuliia Savchenko, published an article on how to motivate your employees to work as efficiently as possible. Yuliia's article included recommendations that had proved useful for us at Accountor Ukraine as well as for our clients.  However, as a lot has changed since that, we suggest  looking at things from a completely different perspective: how can you possibly support and motivate your employees during the war in Ukraine?..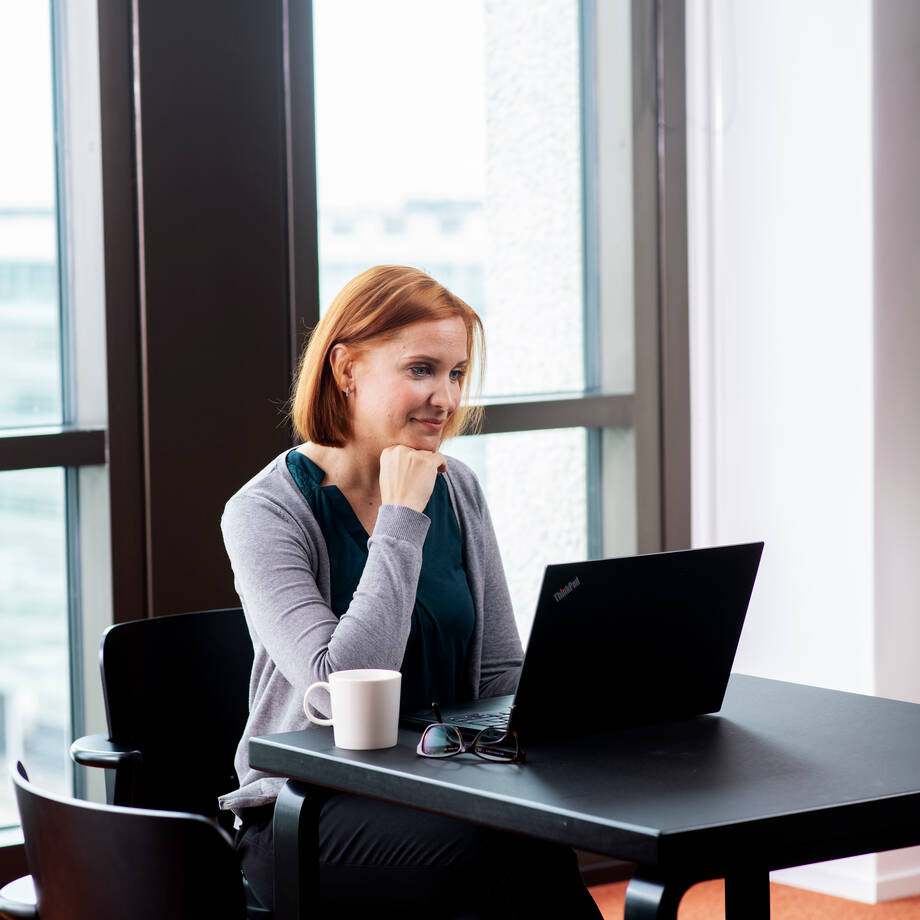 Safety Measures
Any efforts and incentives will have zero effect unless you take care of your employees' safety first.  Depending on your company's location, industry, working conditions and finances, here are some suggestions on what you can do:
Relocate your business from the war zone

Help your staff move to a safer place 

Move to a different office with an air raid shelter nearby

Make clear and concise instructions for the staff of what to do during air raids and emergency situations

Transition to remote work if it is safer in your particular situation

Improve other things and optimize other processes to ensure safety compliance 
At Accountor Ukraine, we get to fill out our office work schedules and remote work schedules for the next week every Friday. This way, the employees have the opportunity to choose where they feel most comfortable and safe. When working at the office, we all know our "air raid instructions": the moment we hear that wailing sound outside, the team must leave the premises and go to the shelter, which is just one minute away from our business center.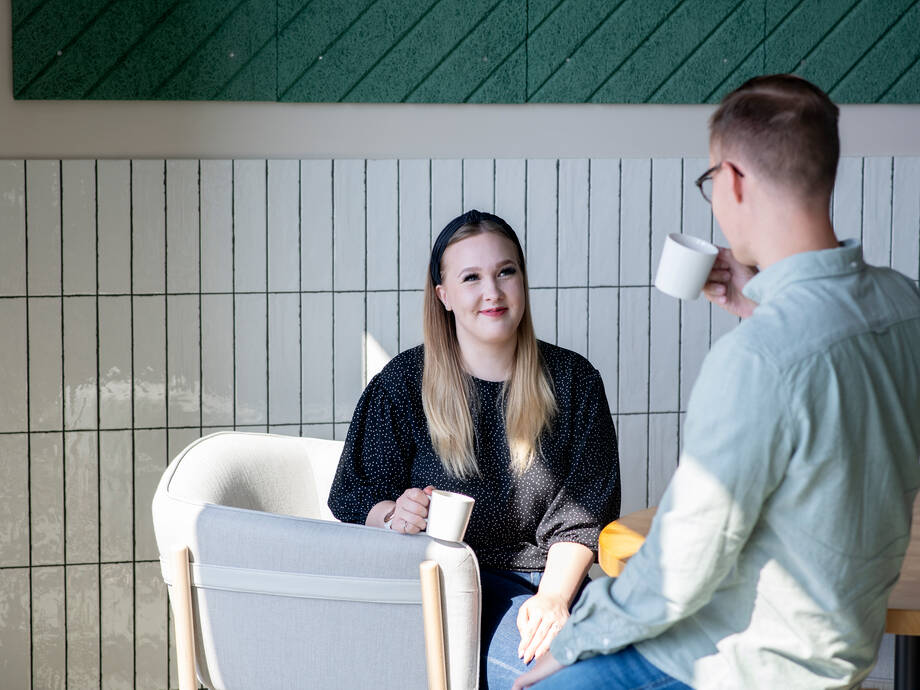 Physical Comfort
One of the misconceptions of working under wartime conditions is that physical comfort is not really important anymore. In fact, it is more important than ever before. The attacks on energy facilities in the fall of 2022 stimulated businesses and households to purchase electricity generators and stock up on drinking water. However, it would be good to talk to your staff and to think "outside the box": what else can be done to make the hard times at least a little bit better?
Perhaps, you need some foldable furniture sets for your shelter, or food supplies in hermetically sealed containers, or even sleeping bags you could use in case of an emergency?.. It is important to listen to everyone, to analyze the needs and to satisfy them.
NB! It would also be good to think of your employees' living conditions. In addition to helping them move to a safer place and finding housing, maybe, you could purchase some household items for them, or give them some furniture, heaters, generators, power banks, etc. for temporary use. There can be many options here, and small things matter, too - there is no need to panic about the expenses. What really matters is keeping in touch with your staff and taking care of your employees' current needs. 
For example, when we had problems with electricity and water supply because of the missile strikes, the management team of the Accountor Group decided to purchase accumulators for each member of the Ukrainian team. At the local level, the managers of Accountor Ukraine immediately purchased additional several hundred liters of drinking water for the office. In addition, each employee received a box with canned goods, cereals, biscuits and chocolate.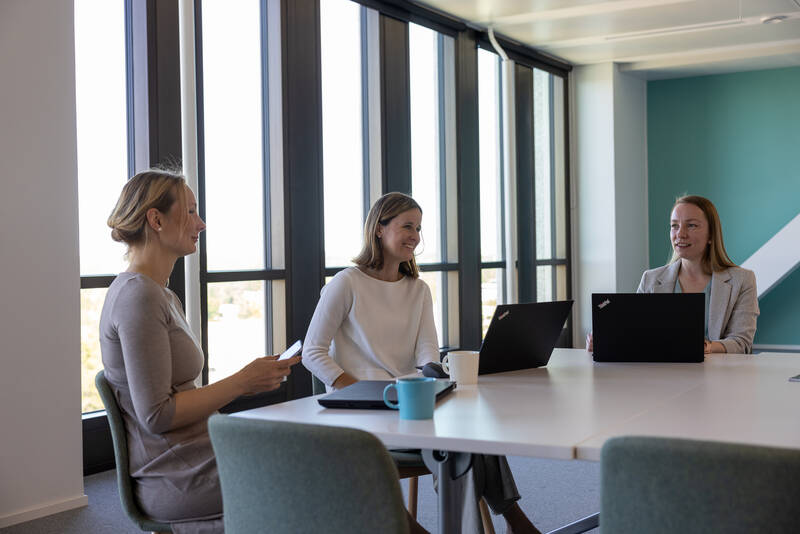 Psychological Comfort
Physical comfort matters, yet, you should never forget about the psychological comfort of your employees. This is quite a challenge, as, in addition to the consequences of the war, you have to deal with such "regular" problems as burnout, conflicts or poor communication.
Dealing with psychological (dis)comfort is the kind of "elephant" you should eat one bite at a time, so, let's break it down to several factors that can help you reduce the tension and increase employee motivation at your company.
Work-life balance. Under martial law, we don't have an additional day off anymore when a public holiday falls on a Saturday or Sunday. This change was necessary, given the circumstances, and yet, "working more" does not always mean "working better". If it is possible for your company to adjust the schedules so that the employees could have an additional day off or a shorter workday, go for it!
Remote work. Since the start of the coronavirus pandemic, many companies have transitioned from onsite to remote work. However, under current circumstances, it may be better for some employees to work from the office - e.g., because your business center has generators in case of a blackout or because it has an air raid shelter. The best solution could be the so-called "hybrid" work schedule, with each employee choosing on a weekly basis where they will work the following week, based on their personal needs and safety concerns.
Volunteering & Teambuilding.  We are sure that someone at your company is involved in volunteering or fundraising. How about joining forces and volunteering to do something as a team?  Schedule mini-meetings to discuss the results of your joint efforts and your plans for the future. This way, you will actually kill two birds with one stone by improving communication in the workplace and by bringing the team together to do something for our country.
Accountor has a Christmas charity tradition.  Every year just before Christmas, each Accountor team in each country gets to vote which charity they want to support this year. Of course, in December 2022, all the offices of the Group voted to support Ukrainian children affected by the war.
Finding a therapist. Each of us is unique. We all have different hopes and fears, different backgrounds, and we may respond to stress differently. Having said that: if you have the slightest opportunity to organize several sessions with a psychotherapist for the staff, do it! It may help prevent someone's trauma from becoming PTSD or depression, or it may "just" help them refresh, recharge and become more efficient.
We at Accountor Ukraine saw the employees who had been initially rather skeptical about psychotherapy change their minds after they tried it. Some of them even shared with other co-workers how the therapist's recommendations helped them.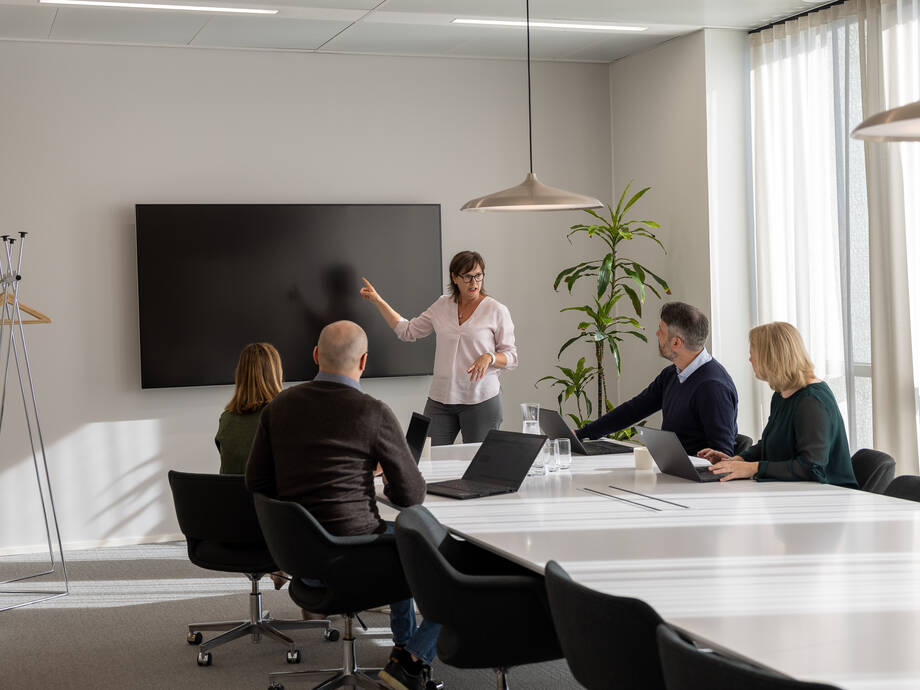 Additional Benefits
Given the situation, factors such as career growth, opportunities for further education or opportunities to earn bonuses are often put on the back burner, as people look for stability. However, if you used to have a wide range of employee benefits and incentives before the war, it would be good to keep them - at least, in part. Define new KPIs, discuss them with the team and tell them what the company can and cannot do for everyone now. Honesty is the best policy, as they say... And so is transparency ;).
To sum it up, such basic needs as such as safety, physical and psychological comfort are more important than ever before. Before the war, there were employers who could probably get away with neglecting safety regulations, but that's not the case today.
So, how do you motivate your team members during the war? By being there for them, by listening to them, by making sure they are safe, building trust in the workplace and by remembering that people are the most important resource your company has❤️.