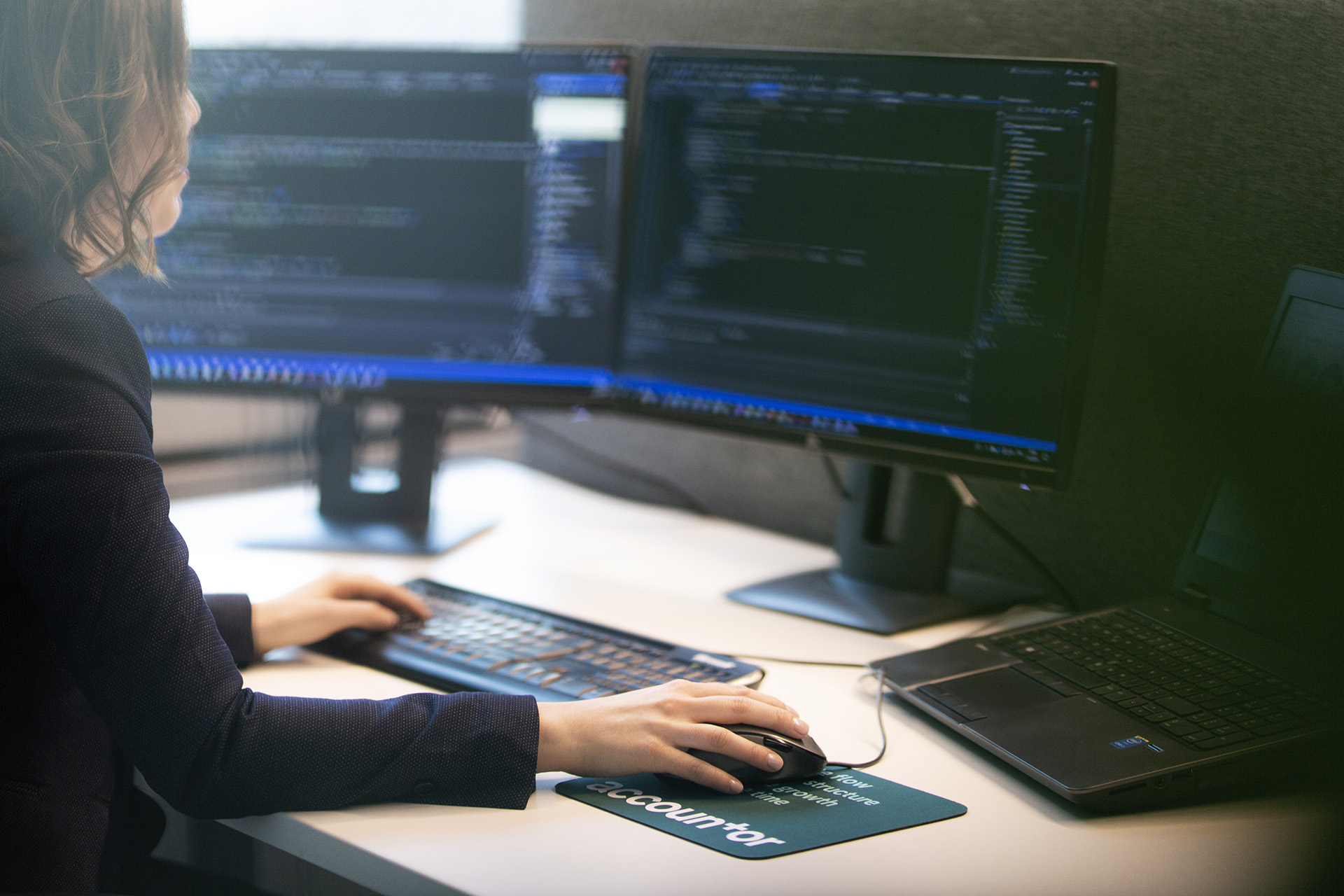 Accountor offers hiring out of HR employees. Our experienced HR employees offer to step in with short notice and handle urgent tasks or long-term strategic HR projects.
Could HR outsourcing be the right choice for you?
It might also be so that your company has reached a size where an HR outsourcing solution would be a better option than getting temporary assistance. If you are a start-up company in Denmark, external HR assistance might also be an optimal solution for you. We provide flexible HR solutions, from HR administration to recruitment and HR legal.
With Accountor's HR Outsourcing Service, we will combine the resources that you need to have a professional HR function. Typically, one of Accountor's HR Partners will be dedicated your business. The HR Partner refers to the company's CEO and is responsible for ensuring a well-functioning and professional HR function.
Accountor employs specialists within all aspects of HR - from recruitment and onboarding to personnel law and strategy implementation. The HR Partner draws on other Accountor specialists when relevant, and together we will establish a professional HR function tailored to your company's needs.
You might consider an outsourcing solution when:
You want more time to focus on your strategy
You are new to doing business in Denmark
You want to reduce your HR costs
You lack in-house expertise to handle specific tasks, e.g.:

Facilitation of change processes
Competency assessment- and development
Drafting of personnel handbook
Assessment of top candidates in recruitment process
Personnel administration, contracts and amendments
Job satisfaction measurements
Do you need assistance in your HR department or do you consider outsourcing ? Write to us below or contact our Sales Manager Jesper Ekstrand.