Payroll services
When you choose payroll services from Accountor our specialists take care of all your payroll administration. All handling of your data is treated confidentially, according to your requirements and the applicable law. With us as a partner for the company's payroll, you ensure that the correct salary is paid on time.
The right expertise when you need it
Access to the right skills and a working payroll for many companies means unnecessarily high fixed cost. Often the payroll function is vulnerable and prone to staffing problems. With Accountor's payroll service you work near your payroll consultant who can answer questions and give you the service you need. Of course we also have well established procedures for back-up when someone is sick or off-duty for some reason.
ADVANTAGES:
Access to expertise, in line with your needs

Access to well-functioning technology without system investments

Customized and clear statistics and other information

Reporting and approvals online

Variable cost structure following business size (charge per payslip)


 
A solution adapted to your needs
Accountor has extensive experience of different systems and works closely with leading developers of the personnel system and payroll system. It allows you to always have a solution that is optimally adapted to your specific needs and you avoid expensive investments. We make sure that our consultants are updated on the contracts and rules governing your industry and your company. You will be delivered customized reports and clear statistics so that you retain control.
Always available
Via a personal web page, your employees can easily register their time sheets and expense reports. The staff get a good overview of the reported data and can take out payslips. Managers can easily approve the reports.
All you need
We handle all aspects of the payroll process; time and absence reporting, travel claims, expense reports, company cars, pension administration etc. Monthly we provide payslips, accounting data and tax declarations. Yearly, we provide income statements and salary audits.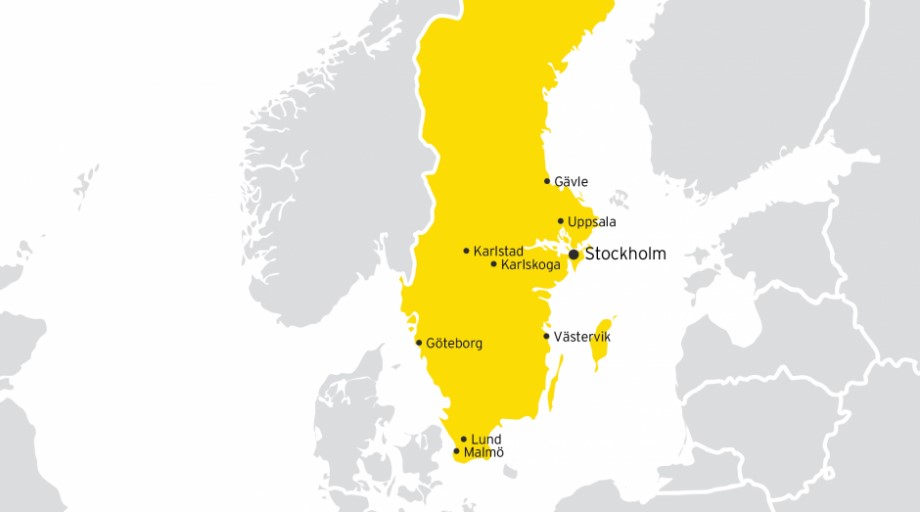 Payroll services can efficiently be done remotely 
But sometimes it can be good to meet up for a reconciliation meeting. Welcome to one of our offices in Stockholm, Gothenburg, Uppsala, Lund, 
Gävle, Karlstad, Karlskoga and Västervik.
Or we will come to you.
Contact us directly or fill in the form