Accounting
We help small and large businesses to a more efficient accounting. As your external finance department, we can manage everything related to the company's accounting. You can also choose to outsource the stand-alone services bookkeeping, purchase invoicing or annual reports.
If you are in the real estate business you might also be interested in our specialized real estate administration service. 
Your company's accounting online - Everything you need in one bundle
Your accounting should be effective, safe and smooth. For that reason, we have developed Accountor Online; modern software combined with a personal accounting consultant to help you all the way. One contact gives you access to a team of experienced consultants and 2,300 employees' combined expertise in accounting and payroll.
At Accountor we have both authorized accountants and accounting consultants, all working by well-proven routines. Several of our consultants have specialist skills, such as experience from previous employment on the Tax Agency or from specific industries.
Your accounting firm online
How it works: Choose which parts of your company's accounting you want to keep in-house (and if you want payroll service or not). All your accounting documents and invoices are scanned or created directly in the ERP system. Login via computer, tablet or phone - anywhere directly in your browser. If you let Accountor's consultant manage the entire accounting process you only need to authorize invoices and payslips, and print reports as you want.
Three reasons to choose Accountor's solution for online accounting
1. Efficient - Always updated figures with possible direct bank connection
2. Secure - Access to expertise all year round
3. Flexible - Customizable start page based on each user's needs
 
Simple pricing that follows your size
The pricing is simple and adapts to your volumes and needs. Accounting with Accountor Online therefore provides a flexible cost structure where you pay only for what you use.
What is included?
You choose which parts you want to outsource. We can handle all aspects of your accounting and reporting (including IFRS), with payroll service as optional add-on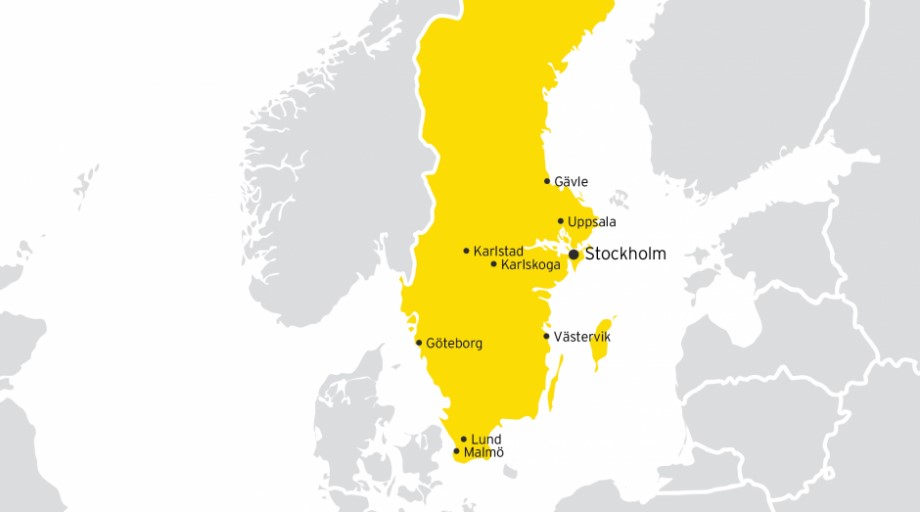 Our offices
Do you want to talk about accounting? We have offices in Stockholm, Göteborg, Uppsala, Lund, Gävle, Karlstad, Karlskoga and Västervik.
Contact us directly or fill in the form